Challenging Behaviour Solutions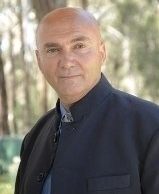 We are proud to announce the launch of the all new Challenging Behaviour Solutions website. We have an expanding list of chapters providing solutions to many Behaviours of Concern:
Identification & Preparation
Preventative Tools
Physical Intervention
When Words Fail
Ongoing Support
Please click the button below to visit www.challengingbehavioursolutions.com for more information!
Comments on James Sumarac and his program

"I feel safer, more confident and more equipped now"

"Very comprehensive, practical skills I can use right away"

"The seminar covered all the topics that concerned me. I feel more enthusiastic to be at work"

"The presenters were extremely professional, knowledgeable and realistic"
"James consulted at my Schools for over fifteen years in the training and supporting of staff in the management of students with physically challenging behaviours".
"James has a broad, calming approach, awareness and appreciation of the needs and abilities of students. He is thorough with risk assessment, professional and has excellent interpersonal skills with both staff and students".
" We use James' professional services on a yearly basis for our disability carers and drivers. Our staff have always thoroughly enjoyed the training and implement it into their working environment. We would highly recommend his services to anyone".
Professional Development Training
Are you aware of the alarming increase in workcare injuries caused by aggression and violence?
Ask Yourself:
How well are you and your staff equipped to cope with a situation where students/clients exhibit a behaviour of concern?
Do you induct your new staff and continually upgrade your existing staff with professional development?
Do your staff have the personal awareness and the professional skills to understand and apply what constitutes the relevant degree of physical intervention and when it is required?
This presentation also aims to increase your awareness and promote a positive understanding of the prevention and management of aggression.
Empower your staff to create a non violent, respectful culture in your work environment.
Immediate benefits will include:
An increase in your staff's professional skill base, improved teamwork and morale;
Reinvigorating their passion and confidence for working in a challenging environment; and
Leading to an overall reduction in staff injuries.
All of the teaching is undertaken in a professional and caring manner and the program is designed to reinforce preventative strategies and to equip your staff with the necessary skills to provide a duty of care.
James and his professional staff can tailor a program for your school/centre at your workplace or our purpose built and unique training centre at Lancefield, a pleasant one hour drive from Melbourne in the beautiful Macedon Ranges. ( For further information see the Wu Lin Retreat page).
Topics to be covered
Reading early warning signs and crisis communication.
Diffusing a potentially dangerous situation by reducing levels of aggression.
Avoiding grabs, strikes and kicks using defensive ploys and techniques.
Restraining uncontrollable clients in a safe, gentle and dignified manner.
Gentle methods of escorting or manoeuvering difficult students.
Disengaging many common grabs in your school environment.
Personal coping mechanisms to equip you to deal with and overcome the fear factor and its aftermath.
Instructor
James Sumarac, a Doctor of Traditional Chinese Medicine and a consumate teacher with 35 years experience, including 25 years consulting in specialist settings throughout Australasia, where he draws on his holistic views and experience of the importance of balance. His lifelong commitment is testimony to the love and dedication he has to improving the quality of not only his life, but of all those with whom he comes in contact.
Certificate
Certificate of Participation presented to each participant.
For your staff or students to participate in this informative and thought-provoking program, or for further information, please contact:
JAMES SUMARAC, CONSULTANT
PO BOX 39, LANCEFIELD VICTORIA 3435 AUSTRALIA
Office Phone/Fax: + 61 3 54292122
Mobile: +61 417 350 398
Email: james@jamessumarac.com