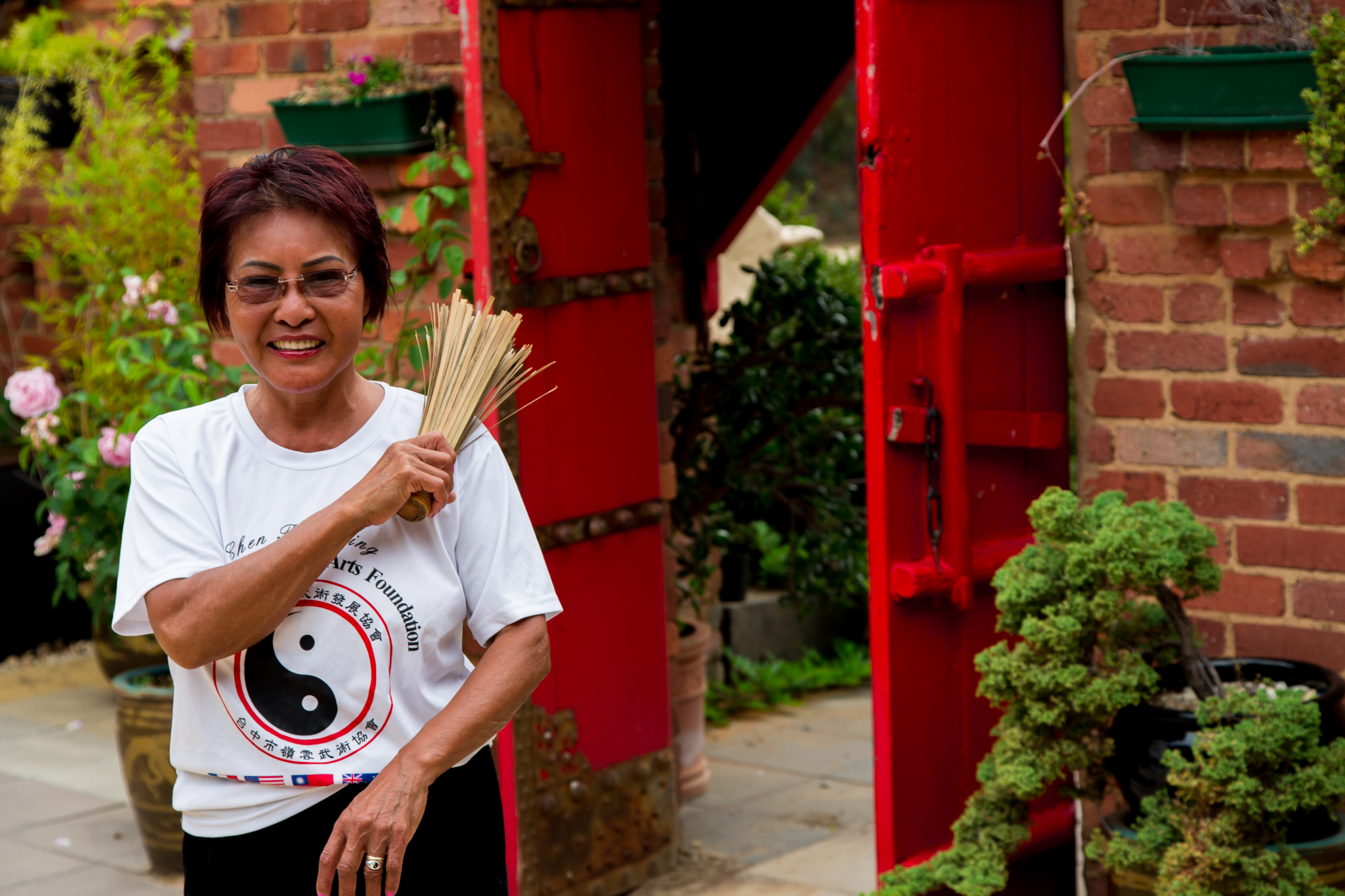 Many famous Martial Art Masters including Okinawan Yochuko Higa used bound bamboo as a massage tool. I have one that he personally made and was given to me on a training trip to Japan as a present. He would walk around his garden before and after the class whacking his arms, legs and body to reduce muscular tensions and enhance blood flow. Many believe this gave him a greater opportunity to train in Martial Arts in his later years without the excessive pain and discomfort that the years bring with them.
This self-administered therapeutic massage has many benefits besides generally feeling great. The pleasantness experienced is because massage releases the positive chemicals called endorphins and reduces the negative stress hormones of cortisol, adrenaline and norepinephrine. The plus side of this chemical interaction is that it allows the body's powerful immune system to function optimally. Self-massage may also be useful for headaches, insomnia, anxiety and general pain relief.
The underpinning and most important principle according to Traditional Chinese Medicine is the integrity and functional order of Qi and blood circulating through the channels and passages of the body. Chinese Medicine has a rich vocabulary to describe actions or functions used in Chinese Martial & Healing Arts. I will try to give a simple explanation for complex functions. Yin meridians run upwards on the inner aspect of the legs, arms and front of the body. Yang meridians run downwards on the limbs and back. When you are massaging with the bamboo massage tool, follow the direction of flow as best you can.
Bamboo massage can be very useful as a regular practice to improve the ebb and flow of the general meridian system.
There are literally hundreds of acupuncture points on the body and some have a powerful and rapid effect to a particular region of the body. Two of my favourite points are:
For the legs and lower torso I suggest Fengshi (G.B. 31). This is located on the lateral aspect of the thigh. If you stand upright and allow your arms to hang by your sides Fengshi is the point where your middle finger makes contact with the thigh.
For the arms and shoulders a great point is Jianjing (G.B. 21). This is located on the highest point of the shoulder between the acromion and cervical vertebrae.
For maximum benefit follow the direction flow of the acupuncture meridians (there are charts and texts available if you wish to study this in greater depth) otherwise, the chart below should give you a rough guide.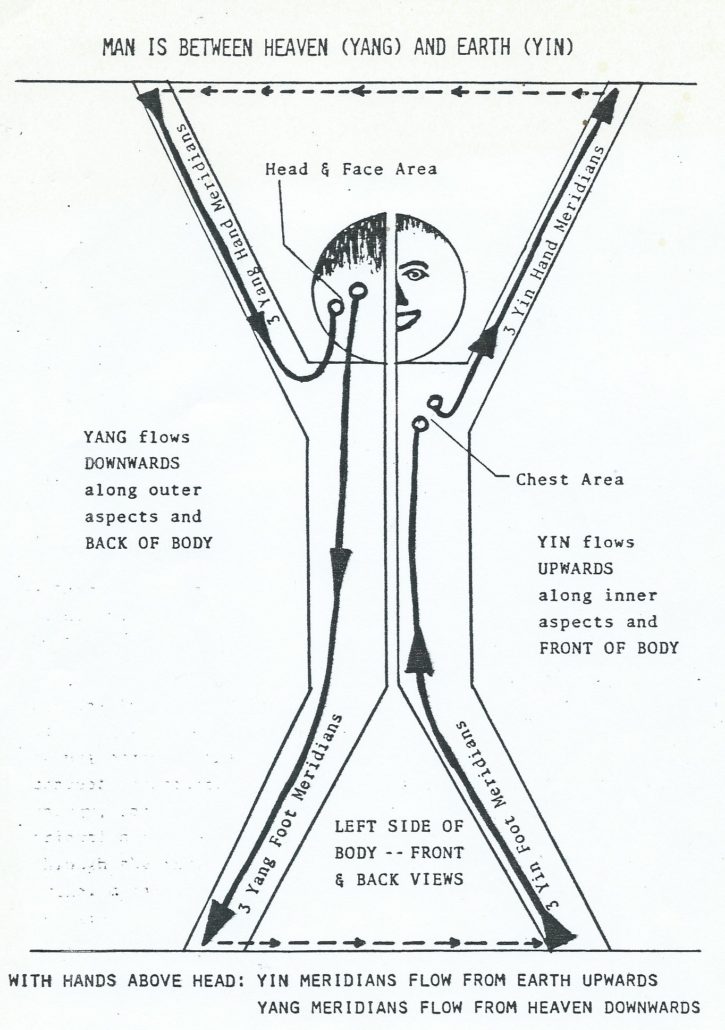 Wu Lin Retreat has regular workshops on general health and well being including massage and meditation. Check here for details.
"The Yang energy in people is firm; firmness without restrain turns into aggressiveness, like fire rising. Yin energy is flexible; flexibility without support becomes too weak like water descending." Liu I-Ming, 18th Century.